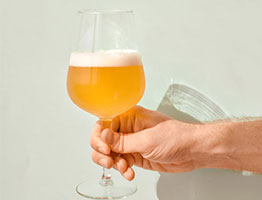 Beer and derivatives
The applications :
1- Valorization of fermentation bottom tanks.
SIVA's solutions :
• SIVA manufactures standardized systems for this application by incorporating ceramic membranes that have proven themselves over many years.
Recommended membrane technology(ies) :
 1 – Ceramic membranes —> MFT
* Each goal is a well-defined technology.
NB: The list of previous applications is not exhaustive. Contact our team, we will propose some technologies to meet your needs.
1 – Use of bottom tanks for fermentation and storage.
Results :
Reduced loss Beer 1-2%,
Obtaining a concentrate containing 20 to 24% solids, recoverable in cattle feed,
Reduced operating costs,
Savings in labor (systems can be automated),
Removing land filtration and consumables.