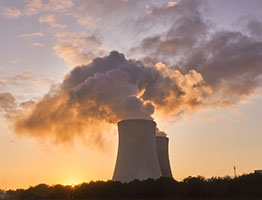 Nuclear
| Type of installation | Treatment unit effluent contaminated various |
| --- | --- |
| Filtration area | 5 sqm |
| Filtrate flow | 0,5 m3 / h |
The applications :
1 – Treatment of various contaminated effluents.
SIVA's solutions :
• Cross-flow filtration system specific for this type of filtration.
Recommended membrane technology(ies) :
1 – Ceramic Membranes —> UF
* Each goal is a well-defined technology.
NB: The list of previous applications is not exhaustive. Contact our team, we will propose some technologies to meet your needs.
Results :
• Reduction of contamination,
• Insensitivity of ceramic membranes to radiolysis and extreme conditions.