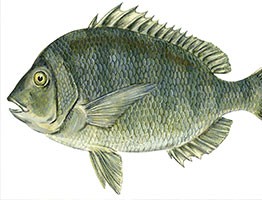 Seafood and derivatives
SIVA proposes standardized units integral of the ceramic or different membranes making it possible to clarify, concentrate and diafilter extracts resulting from products of the sea, generally obtained by extraction in aqueous phase.
The applications :
1 – Concentration and diafiltration of algal polysaccharides,
2 – Clarification of seaweed extracts,
3 – Concentration of microalgae.
SIVA's solutions :
• SIVA manufactures standardized systems for all these applications by incorporating ceramic membranes and / or organic that have proven themselves over many years.
Recommended membrane technology(ies) :
1 – Organic Membranes —> NF
2 – Ceramic Membranes —> MFT
3 – Ceramic or organic membranes —> MFT
* Each goal is a well-defined technology.
NB: The list of previous applications is not exhaustive. Contact our team, we will propose some technologies to meet your needs.
Results :
• Increased productivity and quality,
• Improved concentration and purification of polysaccharides,
• Savings in terms of manpower, space, storage of supplies, water consumption and other …