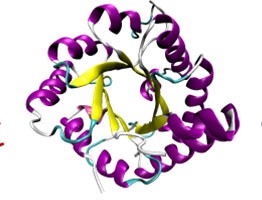 Vegetable proteins and derivatives
The applications :
1 – Extraction of protein in oilseed,
2 – Extraction and Concentration of cereal proteins,
3 – Concentration of proteins of lucerne and peas.
SIVA's solutions :
• SIVA manufactures standardized systems for all these applications by incorporating ceramic membranes and / or organic that have proven themselves over many years.
Recommended membrane technology(ies) :
1 – Organic Membranes —> UF
2 – Ceramic Membranes and Organic —> MF and NF
3 – Ceramic Membranes —> MF and UF
* Each goal is a well-defined technology.
NB: The list of previous applications is not exhaustive. Contact our team, we will propose some technologies to meet your needs.
Results :
Increased productivity,
 Better promotion of products, enriched with vegetable proteins and can be for consumption,
Better use of concentrates of filtration used as intermediate food products (eg isolates, hydrolysates),
Removing of land filtration and consumables,
Savings in labor (systems can be automated),
Reduced operating costs.